Publications
Poetry and Prose:

Ceremonies (Concourse Press, 1984)
Sometimes Survival : A play for three voices (1987)
the lives of thomas—episodes & prayers (Five Fingers Press, 1991)
The Sasha Poems (Ex Nihilo Press, 1998)
The Desire Notebooks (Spuyten Duyvil, 1999)
Bloodline (Talisman House, 2002)
Talking God's Radio Show (Spuyten Duyvil, 2006)
Here: A Poem for Billy High 1959-2004 (Talisman House, 2006)
A Book of Unknowing (Talisman House, 2010)
you are everything you are not (Talisman House, 2013)
Vanishing Acts (Talisman House, forthcoming 2016)
Without Dragons Even the Emperor Would be Lonely
"The hurricane's eye of feeling, / whirl inside whirl, world / within world in John High's / lush color incantations / hang like moons over the road / of his handwritten words / and their moments of attention / come alive within us as though / we were all nested in each other."
—Forrest Gander, winner of the Pulitzer Prize for Poetry and author of Be With (New Directions)
"An emptiness moving into presence. And vice versa. A figuration turning into abstraction. And vice versa. Methodically a deliberation or spontaneity? The artistic enterprise here embraces the mutual convulsion of words and images/symbols. I sense a call to dream deeply while awake. I feel a call to defy the fetters of logic/reason. Both darkening and radiant, there is radical fruition in the probing of depths in this confluence of words and colors. On an elemental level, John High explores the intersection of upheaval and serenity. This is a beautiful book for our perilous time and beyond. It makes me jump for joy."
—Uche Nduka, author of Facing You (City Lights)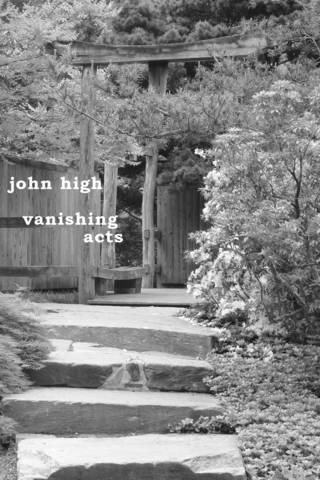 Vanishing Acts
"Migration. Transformation. Translation. These concepts, so central to the contemporary quotidian, are also the engines that drive this narrative—an 'unconjugated' narrative in that it slips beyond our notions of time. And they drive it not only at the level of its determining events, but also at the level of each individual sentence, each line, and each image. Though it tells a compelling story, the real story is the linguistic sculptures that suddenly appear three, four, five times a page. And despite that frequency, we're still always surprised. It's been that way with all of his previous nine books, and this work constantly refines, distills, and sharpens that quality until every line has become its own story, and all come together into the story of language itself. It's a magnificent tale." —Cole Swensen
"Truth, the poet George Oppen said, is also the pursuit of it, and the poet John High knows this. In each book of his astounding decade-spanning tetralogy of poetry, High has sought spiritual truth through the lyrical pursuit of it. In this final volume, the deaf mute girl and one-eyed boy of the earlier volumes
encounter their previous lives through an act of translation which is then translated into performance and then again into film. Each pursuit of a new translation is a renewed pursuit of truth, and High's dazzling lyricism makes for such mesmerizing reading that their pursuit is as much a sonic adventure as it is one of spiritual transcendence. When they reach the final day of the Bardo ritual, the reader, too, feels ready to cross the next river, whatever it may be." —Idra Novey
"vanishing acts is an astounding, yet oddly casual and unselfconscious, achievement. In a dark land beyond death, a cast of characters — including a one-eyed boy, a mute girl, carnival performers, bicyclists, handless monks, ghost women, film-makers — wanders inside and outside landscape and language, and through various ancient Chinese religious texts. Sometimes laconic (just a scrawled note left by one character for another) and sometimes an obsessive rush of language barely patched together with ampersands, the passion of this poem nearly overwhelms. Hold onto your hats for this one!" —Norman Fischer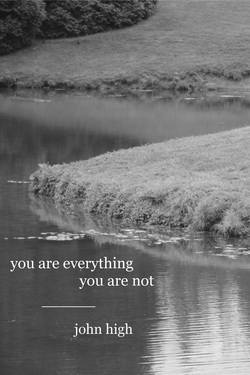 "Sometimes questions are answers and answers are questions in these dialogic verses. Death, love, history, sorrow, language, joy and prayer are subjects masterfully interwoven in John High's bardic and ecstatic lines. 'you are everything you are not' is an exquisite sequence. In the words of the poet: 'The story never leaves you.'"

—Uche Nduka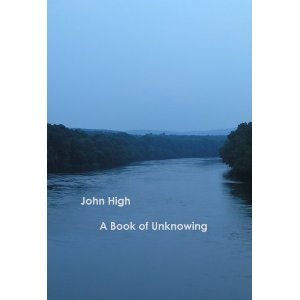 John High's poems, threaded together by narratives of childhood that span a century, are always immediate, grounded, and as fleeting as the moment. Throughout, High's art stays close to the heart. The music is visible.

—Matvei Yankelevich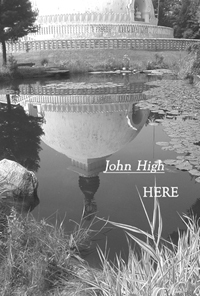 "In this book-length elegy rendered in the sparest strokes, the silence of the dead meets a Zen stillness centered in the author s own practice. John High handles his subject with the most delicate distance -- we never fully see the brother he mourns, but we sense him always, getting larger and larger, as only the dead can do, until he has become indistinguishable from the world he left. In this lovely book, High turns elegy to discovery while retaining the truth of sadness, and matches brevity with a generosity that not only grasps, but also loves, the human condition."

—Cole Swensen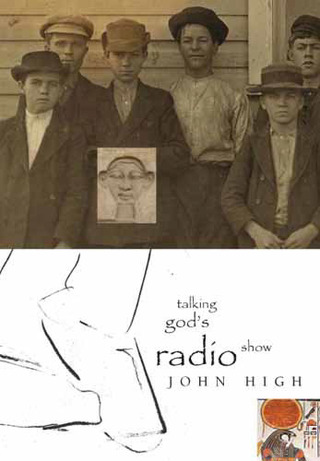 "The red-light district of Richmond, Virginia in the mid-sixties is the backdrop and High is the ultimate time traveler-recreating the arcane of a world that seems long gone but is actually steeped in present day time. The book is airtight and explosive and belongs on the same shelf as James Ellroy's My Dark Places and Leslie Silko's Ceremony."

—Lewis Warsh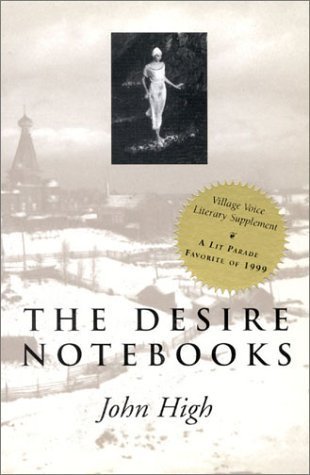 "...High's expansive opus, The Desire Notebooks, pulsates with fullness and loss. It's always startling to find yourself close to someone whose vibrant voice responds to every nuance of the breathing world, whose sentient experience is so awake that you find yourself awakened. This work roves through rituals of experience and imagination, taking us there."

—Frances Mayes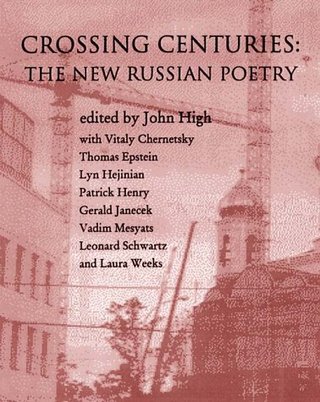 Crossing Centuries, including the work of approximately fifty translators and ninety poets, focuses on transformations in Russian poetry from the 1970s to the present with particular attention to the Brezhnev years and the profound changes in language and values that followed the collapse of the Soviet regime.